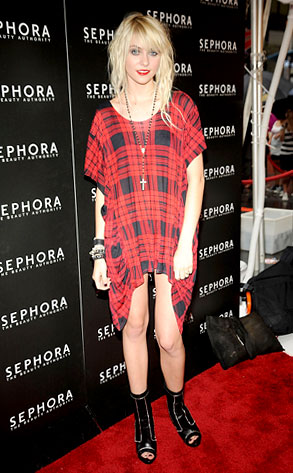 Certainly not Gossip Girl's Taylor Momsen, who's been spotted around New York City over the past few weeks wearing
crotch-skimming hemlines
,
garter belts
and
a scowl
.
Needless to say, the 16-year-old's risqué apparel has left the press, parents and fans in a bit of an uproar.
The starlet thinks they need to get over it."I don't care," she told E! News exclusively backstage at the G-Star Raw fashion show Tuesday night. "I think if everyone's going to be so upset about what I'm wearing, I'm like, well, maybe you should look at your life a little more.
I don't know why you're so obsessed with mine."
To her, it's all about art.