Hey there! Sorry for the late, but I've been on holiday for 5 days.
Now I'm back with some news from the Warped Tour! Check it out and enjoy!
PICTURES
Pics from the Pittsburgh show (7/7/2010)

click on it:
6.30.2010 Las Cruces
click on it:
July 9 / Toronto, OH / Arrow Hall

July 10 / Montreal, QC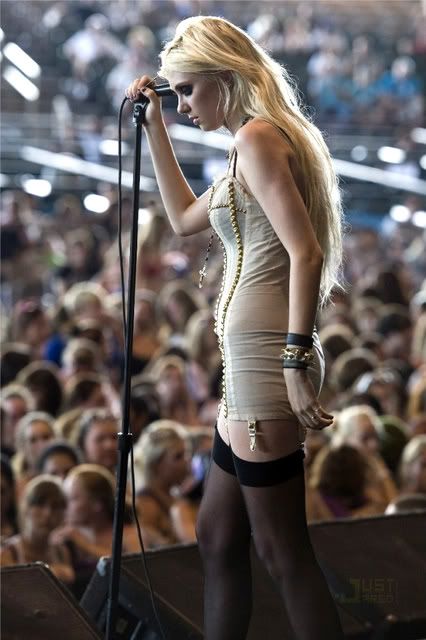 via twitter

SOme More HERE:
Flickr: ArtistApproach's Photostream
INTERVIEWS
LISTEN
HERE
@
fyprettyreckless
-----------------------------
Interview – Kevin
Lyman (VWT 2010)
There's always that surprise artist on the tour, like Kid Rock or Katy Perry. This year, critics can't wrap their heads around Taylor Momsen and The Pretty Reckless. Why did you choose her?

I really liked her demo tapes. I listened to her stuff and thought she was talented, especially for her age and the type of music her band plays. What do you think of her?

She is talented even if she is an actress on the show Gossip Girl.
Exactly. She's on the tour because of her talent. All I keep hearing is critics saying this and critics saying that. To be honest, the critics can go do their own tour. If they don't like ours and the artists we bring on, then they can go ***** themselves. They're not doing a tour like this and no one is, so they shouldn't be quick to judge an artist.
VIDEOS
Make Me Wanna Die

"Miss Nothing" from Cleveland, Ohio (7/8)

My Medicine

Since You're Gone

VANS GIRLS: The Pretty Reckless
Check out footage from The Pretty Reckless' set in Montreal Canada Vans Warped Tour 2010