click for bigger
Taylor joined Marilyn Manson singing "The Dope Show".
After the performance, Johnny Depp hit the stage for "The Beautiful People" and Manson's cover version of the EURYTHMICS' "Sweet Dreams (Are Made Of This)". You can see the video below:
Stay Tuned for MORE HQs Photos and Video Interviews!!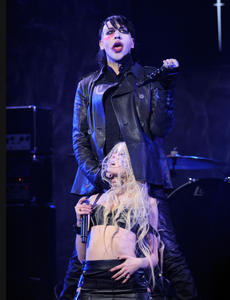 sources: tumblr,
xxxxmomsen